Day Trading: How to Select the Best Forex Broker?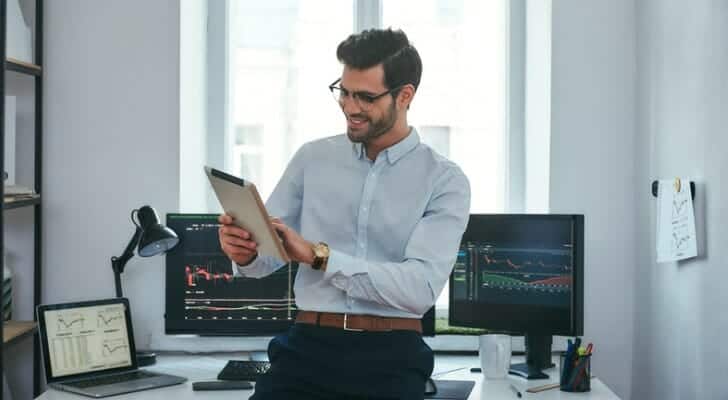 Day trading is a short-term trading strategy that encloses opening and closing positions within the same trading day. It is a well-liked trading technique where you buy and sell over the course of a single trading day, with the goal of making profits from minute price changes. Day traders enjoy choosing a side at the start of the day, acting in accordance with their prejudices, and then capping the day with a win or a loss. A lot of people find day trading profitable whereas some find it challenging. To choose the best day-trading broker for yourself, you must conduct thorough analysis and research.
How to Choose the Best Day Trading Brokers:
A successful day trading platform must support automated trading options and enable connectivity with third-party options. Additionally, day traders need narrow spreads, high leverage, complete support for automated trading solutions, multi-chart capabilities, and real-time trading information. Trading with the top day trading brokers will eliminate additional risks, such as scams. It is always advised to do your homework and take the following factors into account before choosing the best day trading broker for you:
Regulation

As a day trader, you must always choose a regulated broker who is fully compliant and in possession of all necessary licences. This will reduce your chances of getting scammed or losing money.

Fees

You pay a certain amount of money known as fees & commissions to brokers in exchange for their service. As a day trader, you ought to pay fees such as swap rates on leveraged overnight positions, market data fees, and currency conversion fees. You need to pick the broker with competitive fees. Too high is not the right choice and too low is fishy. Do not pick just any trader just for cheap fees, it can be a scam.

Market Accessibility

Day traders may want to maximize their profits by trading during the later market hours. However, not all brokers offer their clients this service. As a result, prospective day traders may make a wise decision by choosing the broker that permits trades at any time of the day.

Margin

This is another crucial factor to take into account while deciding your broker. Most traders, including professionals, equate risk with low margins or high leverage. Make sure your broker offers competitive margin rates.

Deposit

As a day trader, look out for minimum deposits. Although some day trading brokers have higher minimum deposit requirements, you should go with minimal or no requirements. It gives you more freedom to use a suitable portfolio-building strategy, which is essential for successful trading.

Trading Platform

The foundation of a successful trading career is a cutting-edge trading platform with full support for automated trading solutions. When looking for a broker, you have to check whether they provide reliable trading platforms such as MT4, cTrader, etc.

Customer Service

These days almost all the brokers provide good-quality customer support service. Go with the broker that offers quick response time and numerous communication options 24/7.

Today's trading technologies have advanced rapidly, ensuring that investors have access to sufficient day trading facilities. One of the most important requirements for a successful day trading session is access to real-time market sessions. A day trader has access to such real-time prices, charts, and other pertinent data with the help of advanced trading tools, which can streamline such trading activities. Hence, a broker plays an important role by offering you the tools and services paving the path for your success. Also, you need to have an analytical mind and proper psychology because trading is a skill set that develops over time. You will be fine if you can quickly interpret the data, make a decision, and have the conviction to stand by that decision. You have the potential to grow your account faster when you day trade but also run the risk of losing money faster, so make sure you have good trading skills and a reliable broker to profit from it.