Fxview Review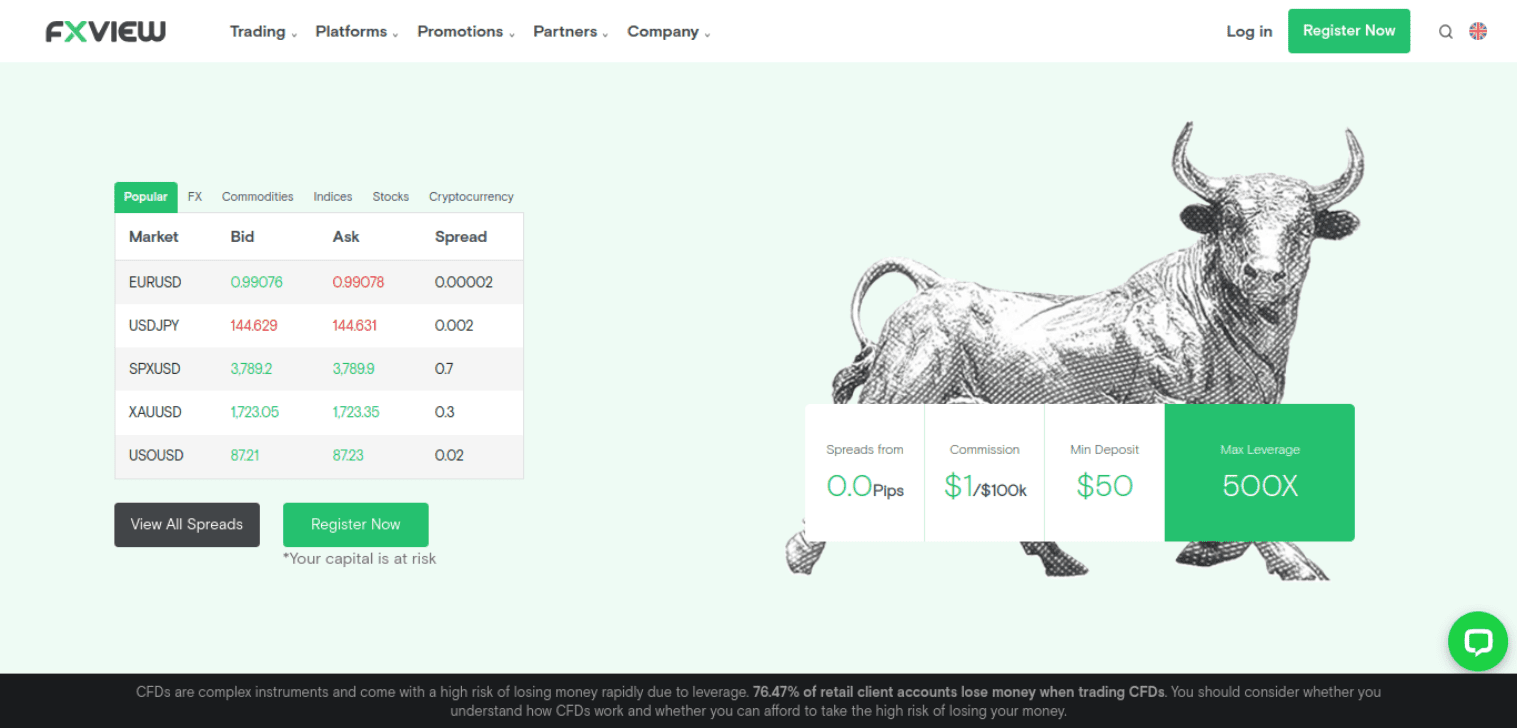 Fxview, an online brokerage, which started operating in 2018, has set a standard in the forex market by offering the lowest trading costs compared to the competition. The cutting-edge technology, excellent customer service, and a clutter-free trading environment, that the broker gives to their clients contribute to a hassle free trading experience.
Seems like, the broker is on a mission to revolutionise forex trading by developing solutions that will meet the needs of new age traders and aid them in performing better.
So, let's go through the detailed review of Fxview to understand if it's a good option for you or not.
Fxview Regulations and Licensing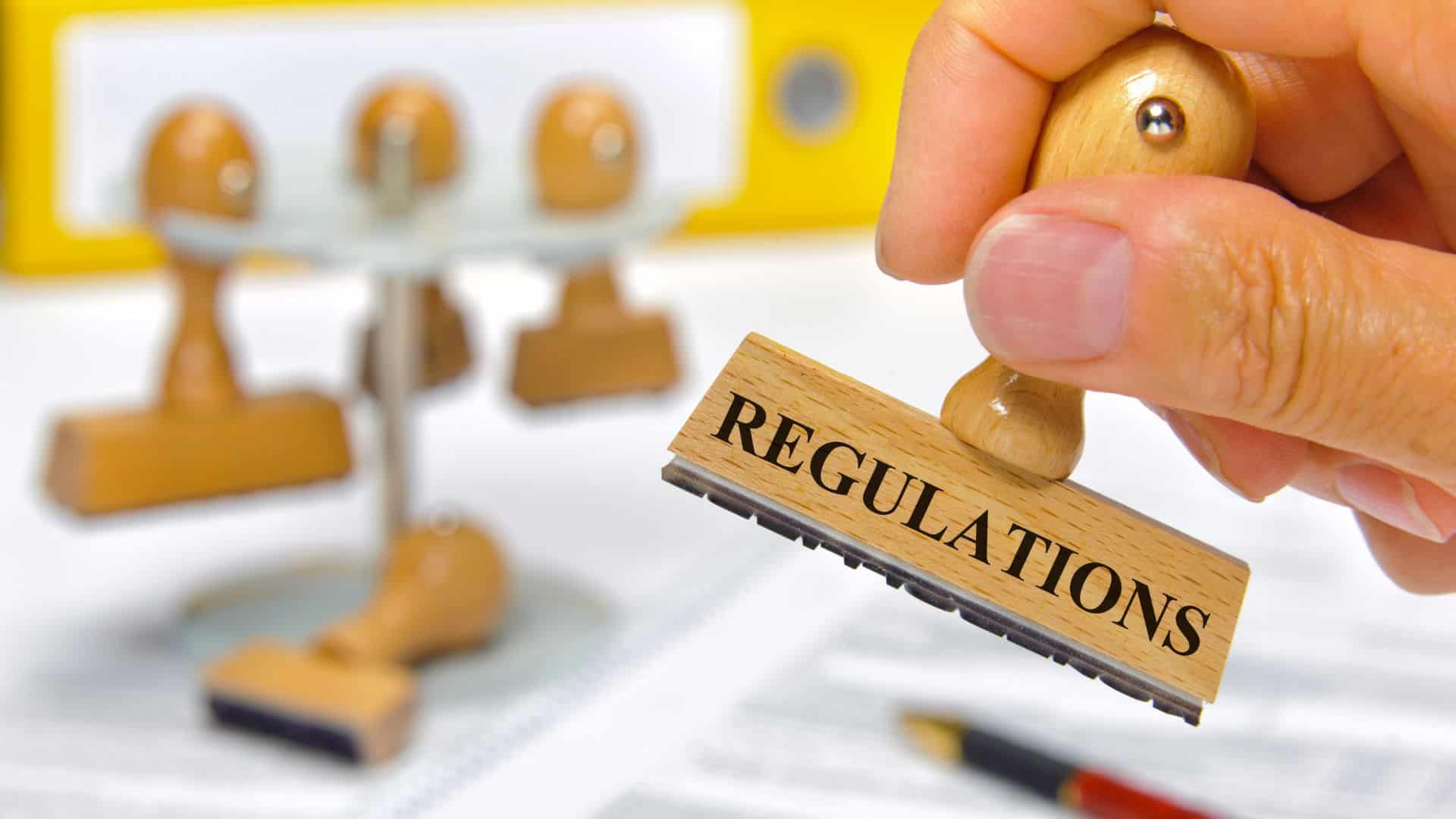 Fxview is regulated by Cyprus Securities and Exchange Commissions (CySEC) and has got licences from multiple regulatory bodies across the globe.
This is the most important criteria when it comes to choosing a broker because regulation promotes fair and ethical conduct in the business. The supervisory organisations control the forex market by establishing rules that all brokers operating under their purview must meet.
These requirements include being registered and licenced with the regulating agency, going through routine audits, informing their clients of specific service changes, and more.
To make sure they adhere to industry standards, licensed forex brokers are regularly audited, reviewed, and evaluated by the regulatory body.
In addition, Fxview is also a member of the Financial Commission, a committee set up for resolving disputes between broker and trader. Being a member of the Financial Commission, Fxview ensures an added level of securities to traders through its compensation fund which gives a trader a maximum coverage of up to €20,000, in an unfortunate event of broker's insolvency.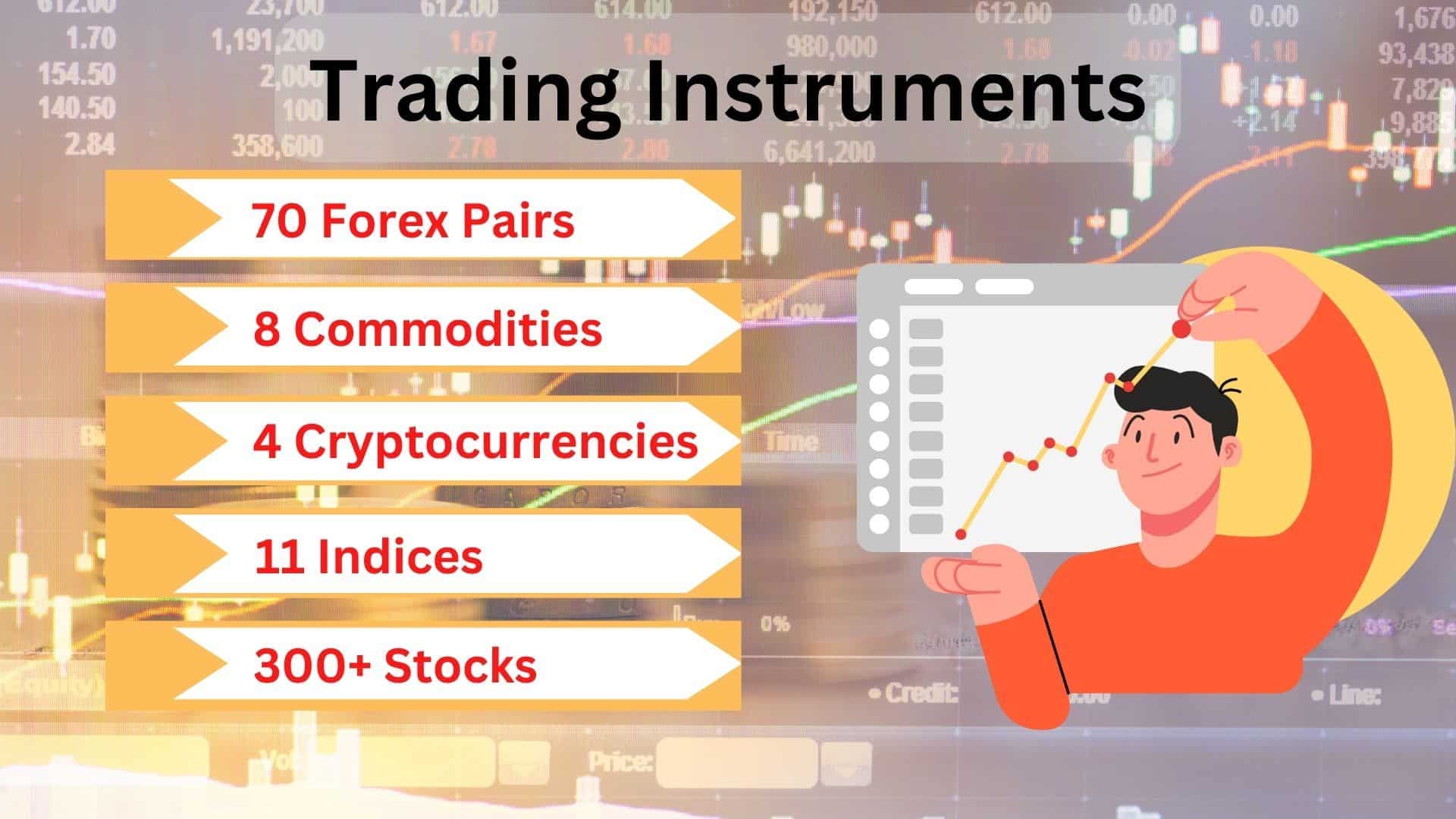 Fxview is a CFD broker that offers a wide range of trading instruments. CFD is an acronym for Contract for difference. It is an agreement formed in financial derivatives trading where the discrepancies in the settlement between the open and closing trade prices are settled in cash. There is no delivery of tangible goods in CFD trading. Traders primarily use CFDs to place price bets on whether the price of the underlying asset or security will increase or decrease.
Those who anticipate an increase in price will purchase the CFD, while those who anticipate a decrease in price will sell an opening position.
The trading instruments offered by Fxview includes:
70 forex pairs
8 commodities
4 cryptocurrencies
11 indices
300+ stocks
A commendable feature about Fxview is that they do not favour certain traders over others and provide the same Raw ECN account to all their clients. The streamlined account structure gives every trader access to the same trading conditions. You can access all asset classes from their RAW ECN Account, which offers institutional grade spreads and high quality of execution to all traders, regardless of their level of experience with CFD trading.
The fact that better trading conditions are not upsold with the broker confirms their claim that "customers come first" for them.
All traders who desire the finest trading conditions might choose an ECN account (Electronic Communication Network). Some important features of Fxview Raw ECN accounts are:
Multiple base currency options, which includes, EUR, USD, GBP & AUD.
Negative Balance Protection
Low minimum deposits of just $200 for EU traders and $50 for global traders.
In addition to the ECN account, Fxview also offers Islamic accounts, especially for traders who practice Islam. In Islamic accounts, no swap-fee is charged for the positions that are kept open overnight for 3 consecutive days. The Islamic accounts are in accordance with Shariah law so that muslim traders who wish to participate in forex trading can do so without going against their religious beliefs.
Countries Supported by Fxview
Fxview accepts clients from all over the world except certain countries, which include, USA, Cuba, India, Cyprus, Iran, North Korea, Syria, Sudan, Afghanistan, Belarus, Lebanon, Congo & Democratic republic of Congo
Trading costs is one of the most defining aspects when you are assessing the services provided by the broker. Since Fxview gives all traders an ultra-competitive ECN account structure, this leads to tighter spreads and quicker trade executions.
Fxview offers raw spreads starting from 0.0 pips and a commission of $1 per $100k, which is among the lowest in the industry. The most liquid markets, such as those with significant forex pairs like the EUR/USD, typically have the best spreads. Other markets, like the commodities market or cryptocurrencies, could have comparatively bigger spreads.
As Fxview charges ultra thin spreads, it can significantly increase the profitability of the trade. The market doesn't need to move as far in the favour of the trader before they start to benefit.
Apart from low spreads and commissions, Fxview offers free deposits and withdrawals and doesn't also charge inactivity fees from traders.
As a result, Fxview succeeds in achieving its goal of offering the lowest prices on the market. Day traders , specifically, can benefit from a pricing environment that is less expensive than most competitors, giving Fxview a significant competitive advantage.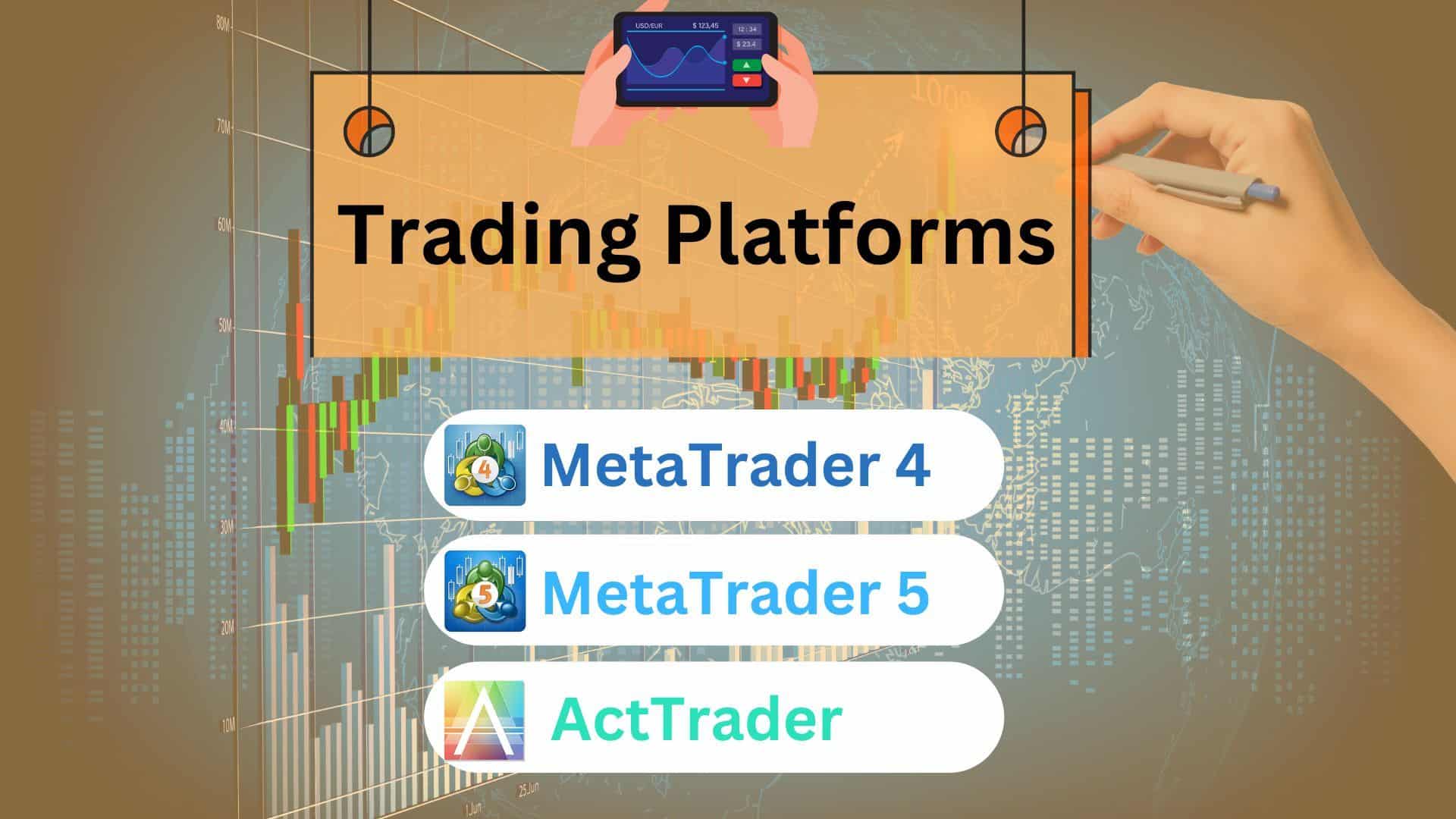 Fxview provides a variety of trading platforms, which includes, the well-known MetaTrader platforms, MT4 and MT5 as well as ActTrader. This allows each trader to choose the platform that best suits their preferences, thus, delivering a more individualised experience. If you are someone who wants to avoid downloading software on your device, you would be really glad to know that there are web versions accessible for each terminal. This means you can explore the markets utilising the desktop platform, straight in your web browser.
The platforms are incredibly adaptable, allowing for quick and simple access to your account whenever you need it. They can surely draw a wide variety of traders because they are both user-friendly enough for individuals without any prior trading expertise and functional enough to fulfil the needs of experienced traders.
You would also appreciate the flexibility that comes with a platform that's compatible on computers as well as mobile devices. This will let you monitor your positions when you are sitting at your trading desk as well as while you're on the move using the trading app on your smartphone.
The trading platforms supported by Fxview are:
MetaTrader 4: MetaTrader 4 which is popularly called as the "Gold standard" of trading platforms is available with Fxview. The user-friendly interface of this advanced trading platform makes it an apt choice for traders of all levels. It has a tonne of charting and analytical tools to ensure good trading experience.
Some of the key features of Mt4 trading platform are:
Powerful analytical tools which include 30 indicators, 9 time frames and interactive charts.
Built-in market for buying trading robots, technical indicators and other financial products.
One-click trading directly from the charts.
MetaEditor and strategy tester for algorithmic strategy.
Supports MQL4 programming language.
Compatible with iOS and Android mobile devices.
MetaTrader 5: MT5 is an enhanced version of MT4, its forerunner. The upgraded MetaTrader 5 still has the same general look and feel as the original MetaTrader 4. But it is built to provide all the functionality a trader requires, including sophisticated order management tools, extensive charting capabilities, and new features. These advanced features allow you to carry out expert technical and fundamental analysis of all markets. You shouldn't have any trouble using Mt5 if you understand how to use MT4. Additionally, you'll discover that the majority of brokers offer these platforms, which makes switching brokers later on easy.
Let's talk about the key features of MT5 trading platform:
The MT5 platform has 'buy stop limit' and 'sell stop-limit'- two additional order types that are not available on its predecessor.
It supports partial order filling.
8 additional built-in indicators, and 13 more graphical objects than MT4 for more in-depth technical analysis.
Integrated Economic Calendar tab that shows news release schedules and market consensus.
Depth of Market can be viewed.
Supports expanded list of instruments.
ActTrader: In addition to the MetaTrader suite, Fxview also provides ActTrader. It offers a fully customised user interface, interactive risk management, one-click trading, and feature-rich charts and graphs. The main benefit of ActTrader is its visual strategy builder, which enables users to automate tactics without writing any code.
The important features of ActTrader are:
Quick and easy execution of trading orders.
Trading from charts
One click trading
Numerous technical tools and indicators to analyse charts
Lots of customization options which includes creating multiple workspaces, organising windows and maximising space.
Ability to set price alerts which notifies a trader when the price of an instrument reaches a predefined level
Need for programming knowledge to create, test and execute automated trading strategies.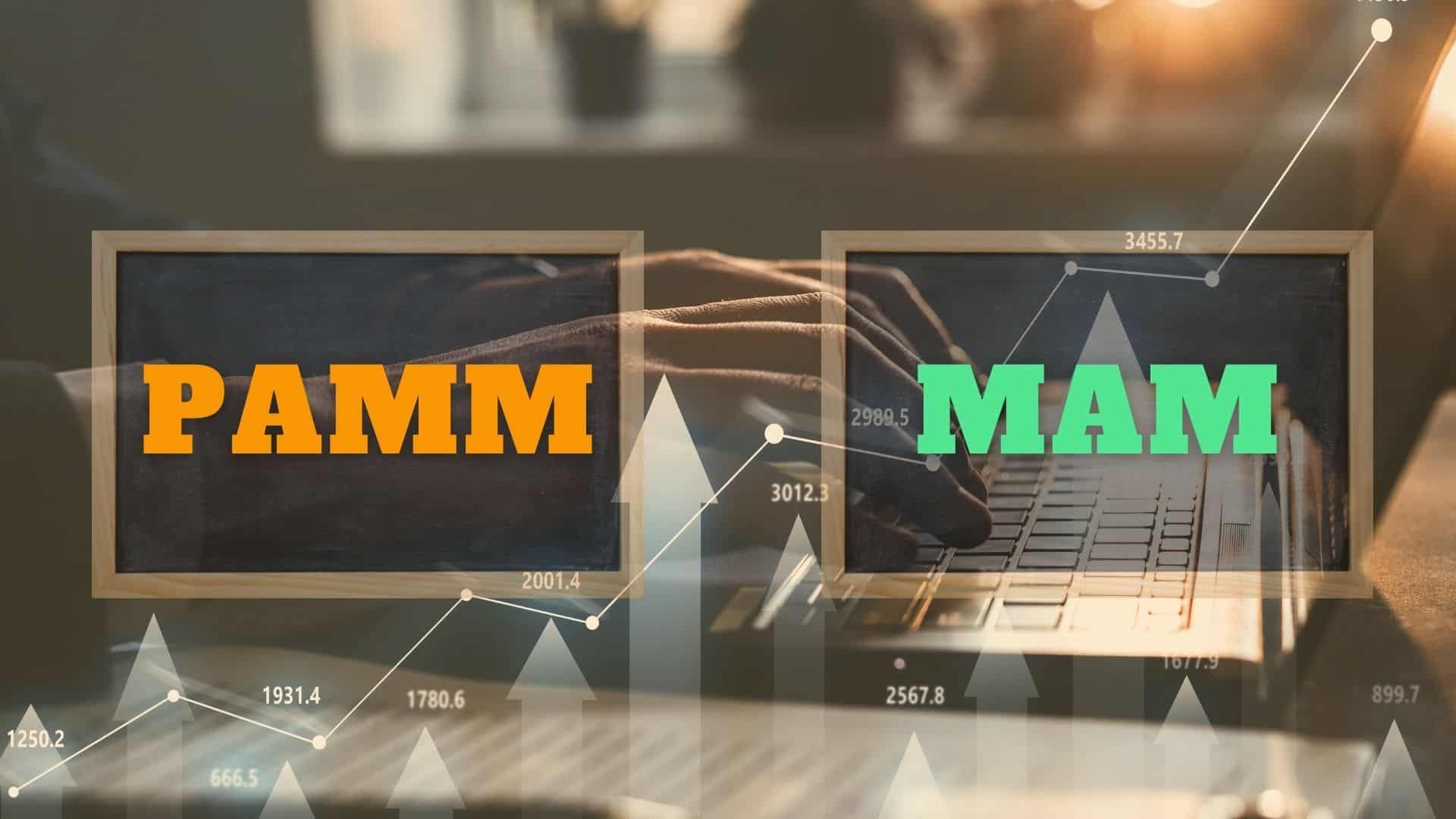 The forex market, nowadays, offers a number of investment options.The two most popular of them are PAMM and MAM accounts.
Fortunately, Fxview supports both.
Multi-Account Manager, or MAM, refers to the process of pooling the money of all individual traders into a single managed fund that is made up of investor accounts and is managed by the manager.
Percentage Allocation Management Module, or PAMM, is a system where a manager invests and oversees the money of investors as well as their own. The profit made on the PAMM account is shared on the basis of the percentage of investment made by a particular trader.
Both these methods are great for beginner traders who want an expert to manage their account.
Fxview supports one of the oldest and most well-known copy trading platforms, Zulutrade. This is a platform that gives users the opportunity to communicate with seasoned traders from across the world and duplicate their trades onto their own platforms. This not only offers opportunities to maximise outcomes, but also enables traders to pick the brains of experienced traders which aid new traders in learning.
Through Fxview's Rest or FIX API, you can develop trading strategies from the scratch. While Rest API is completely free to use, you may need to pay a monthly maintenance fee of $10,000 and monthly commission of $1,000. Fxview's API is highly robust and great for advanced traders who want high speed execution and low latency.
Fxview provides numerous brief videos on their website under the education section. These videos offer thorough introductions to numerous beginner and advanced level topics. You can also find a forex glossary that will introduce you to all the basic terms that you might come across as a beginner trader. In addition, there are tons of webinars, which is a good place to start. Moreover, the Market News and Global Market Insights sections of Fxview continue to compile pertinent market analysis and economic news. It is highly advisable for you to take advantage of free education resources offered by Fxview to enhance your knowledge about trading and the forex market.
Although all trading platforms come with in-built trading tools, Fxview has gone above and beyond to provide some additional tools which you can use to make informed trading decisions.
Virtual Private Server: Fxview provides free VPS to traders who have a deposit for $5,000 or more. They also have paid plans that start from $25, you can purchase these in case you don't want to keep a high deposit in your brokerage account. But why would you need a VPS, you may ask! To enjoy a high execution speed, stable connection that ultimately gives you a trading experience like no other. If you don't have the most dependable internet access you may find using a VPS incredibly useful. You can get rid of issues like high latency, downtime and weak internet connection with the help of Virtual Private Server.
Trading Calculators: Trading calculators are very different from regular calculators. They utilise algorithms, which are based on several trading formulas, to provide you with instant results without the need for complex manual calculations. Fxview offers different types of calculators to calculate: Commissions, Margin, Profit & Loss, Pip value, Swap fee, position size etc. You only need to enter the details of your trades and within seconds, you will receive precise findings based on current market pricing. By using forex calculators offered by Fxview, you may manage the risks connected to your trading more effectively. You can use the calculators to help you plan your subsequent market moves because they provide you the opportunity to:
Consider the effects of potential deals.
Calculate the trade's possible profit and loss
Compare outcomes for various positions.
Indicator Packages: Fxview allows their clients to access premium advanced tools, such as, Mini chart, Renko Bars, Pivot Points, Magnifier, Linear regression indicator and a lot more. These indicators are extremely useful for technical analysts.
Trader's Tool Box: The trader tool box provided by Fxview offers some brilliant tools:
Excel RTD
Alarm Manager
Correlation Matrix
Mini Terminal
Market Manager
Session Maps
Stealth Orders
Tick Trader
Trade Terminal
Economic Calendar: Fxview provides an economic calendar that records scheduled dates of huge news releases and events with the forecast and its impact on the value of currencies.
Fxview offers variable leverage which is often determined by the pair being traded and the position size. The greater the risk exposure, the lower the leverage offered. This way Fxview offers intelligent risk management to their clients. With the exception of traders at the CySEC subsidiary, who are subject to regulatory constraints, the traders globally are offered 500x leverage for major pairs upto 100 lots, 250x for 100-200 lots and 100x for above 200 lots.
For minor pairs, the highest leverage is 300x for upto 100 lots and 150x and 60x for 100-200 lots and above 200 lots respectively. For exotic pairs, on the other hand, the highest leverage goes upto 50x, 100x for commodities, 10x for stocks and cryptocurrencies.
Fxview provides a variety of deposit and withdrawal methods in many base currencies and does not impose fees on any of the funding methods. However, the payment service provider may charge an additional service, therefore, you should check prior to making any deposit.
Although the available payment options may differ depending upon your country of residence, the common options include:
Bank Transfers
Visa and Mastercard
Skrill
Neteller
Virtual Pay
Cryptocurrencies
Help2pay
Payretailers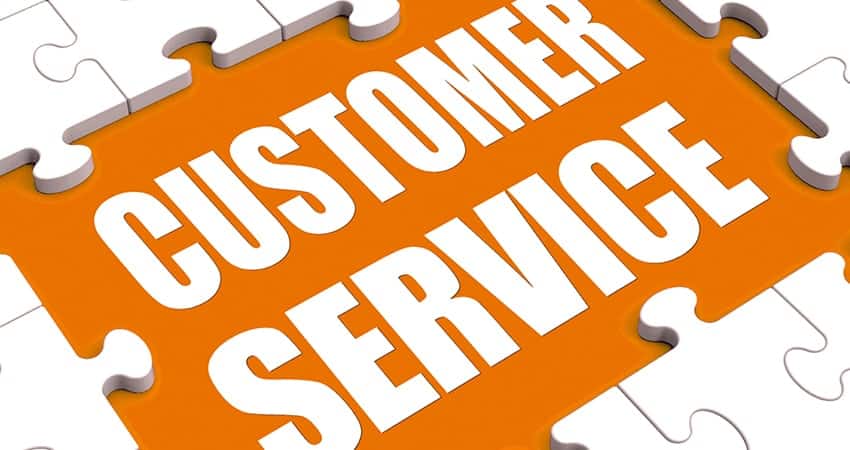 Fxview offers multilingual customer service round-the-clock. You will have a number of ways to connect with the customer support. It's especially a relief to the traders who want assurance that their broker would be available to deal with their concerns whenever required. They also have an FAQ section, which has almost all the solutions to general queries that traders may have. You should first go through it but if you couldn't find the answer to your question you can get in touch with them through these modes:
Usually you will get a response right away, if you use the live chat support. But they are also quite responsive through other methods.
Apart from trading services, Fxview also offers other attractive offers for users to earn some additional income. One such offer that's every trader's favourite is a 100% deposit bonus. Every time you make a fresh deposit of $200 or more with the broker, they will credit the same amount in your account, doubling your total capital. Furthermore, high volume traders are rewarded with a variety of benefits through a loyalty programme for clients worldwide. You can also get a referral link and share it with your family and friends you might be interested in trading. For every one person that joins Fxview through your link, you'll get $20.
There are several ways traders can earn money in the financial market without trading themselves. These methods include joining an affiliate or Introducing Program.
Affiliate marketing and Introducing brokers typically involves sharing the link provided by the broker with others. It is a kind of promotional activity through which the broker can get new clients and you receive a commission fee when someone clicks on the link, creates an account, and deposits money.
Opening Trading Account With Fxview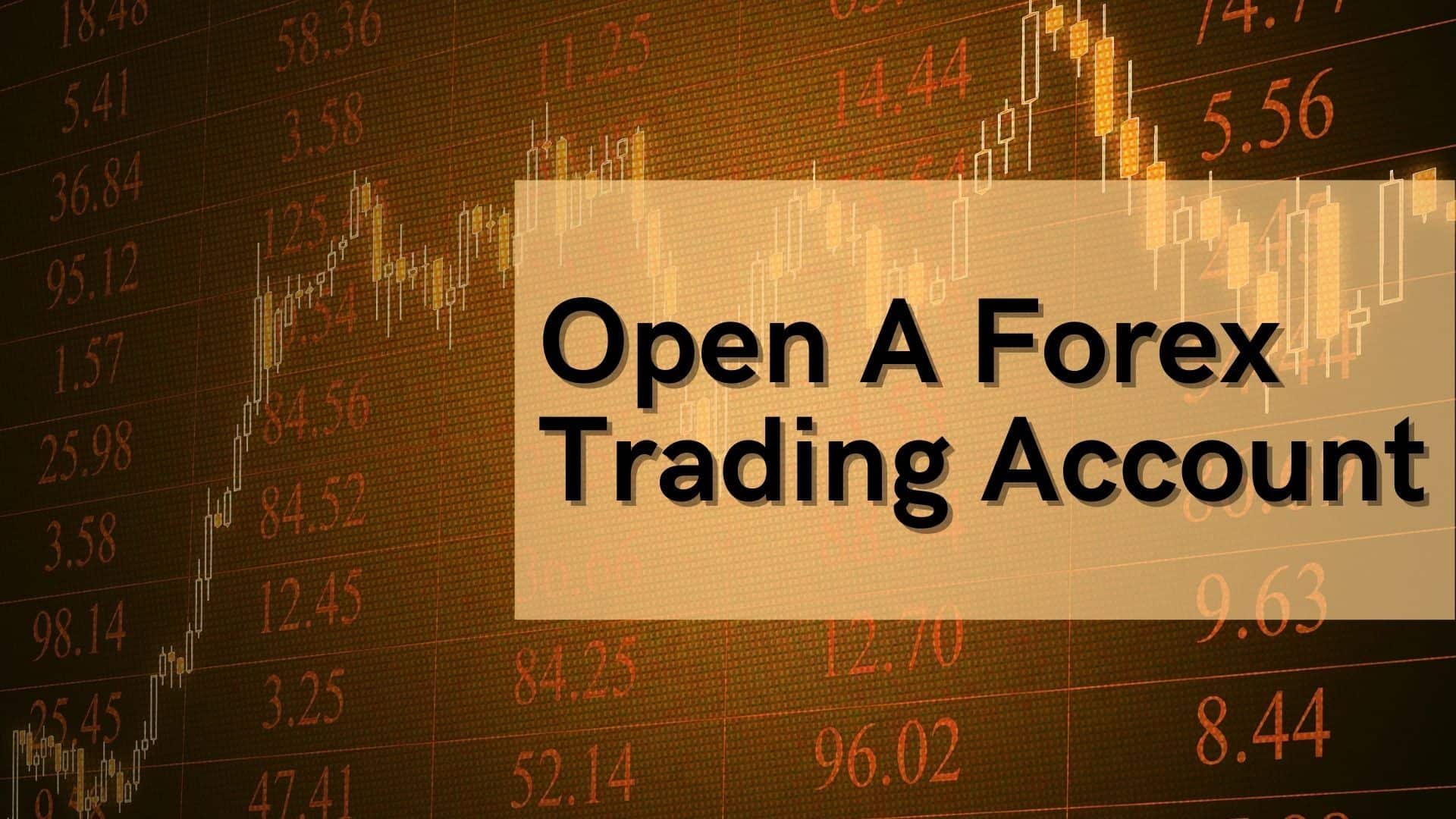 Registering with Fxview takes only 5-10 minutes as the account opening process is fairly simple and quick. All you need to do is to go to their registration page, select your country of residence, enter your email address, set your password, enter OTP and tadaa you're done!
Should You Use Fxview for Trading?
After looking at all the features in detail, it won't be wrong to say that Fxview is one of the most competitive brokers currently in business in terms of spreads, commissions, range of trading instruments, trading platforms and accessibility it offers to its customers
The trading conditions at Fxview would highly appeal to you if you prefer a blend of state-of-the-art technology with the lowest pricings.
While the low minimum deposits, dynamic leverage and educational tools make it a perfect option for beginners, advanced traders would be highly impressed with advanced tools, VPS hosting and API trading. Also, the broker supports different trading platforms that cater to the needs of automated traders. Last but not the least, the traders with limited knowledge or time can also benefit from the copy trading or PAMM/MAM services offered by the broker.
Therefore, Fxview can be a suitable broker for you no matter if you are a novice, seasoned trader, Automated trader or someone who would like to rely on pro traders for maintaining their accounts.
Do let us know in the comments, your take on this broker.