Forex Intro
How to Get Started in Forex Trading
Considered to be the biggest business activity in the world, Forex Trading is increasingly getting popular among self-employed people. However, like all businesses, this form of trading needs you to have a thorough understanding of its basics.
What is Forex Trading?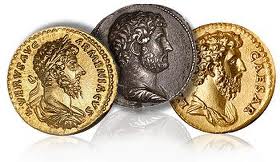 It is a type of trading that requires exchange of foreign currencies, such as purchasing the Euro (EUR) in exchange of US Dollars (USD). The Forex Exchange market is the centre of all transactions involving currencies of different countries. An exchange of currencies is important to conduct business and foreign trade. An American tourist in France cannot pay for goods and services in U.S currency as it is not locally accepted. Due to this, the tourist has to exchange the currency of his country with that which is approved in the nation that he is visiting. This necessitates the exchange of currencies, which is done in the Forex market.
Forex trading, or Foreign exchange transaction, is not carried out on a physical trading floor like the stock market. Instead, it takes place through a communication network. An acronym of the term "Foreign Exchange," Forex involves the biggest financial transactions in the world. Forex trading is the most liquid and largest financial trading in the planet. It is bigger in size than most trades, including stock trade. Over-the-counter in type, the daily transaction value of the Forex market stands at around $2,000 billion USD on an average.
How is Forex Trading Done?
Forex Trading is a lucrative business. Many people who successfully trade in foreign exchanges are able to make a highly comfortable living. Beginners in this business can use these stepwise tips to know how they should go about this business.
Pick up Trading Strategies
You need to gain some experience and pick up trading strategies before you can actually enter into transactions. You must also attend trading courses and seminars organized by industry professionals to learn more about the business. You may also visit different forums linked with this type of trading to know about newest changes in foreign currencies. The more you learn, the better you can implement the strategies and become successful in your business.
Choose a Good Broker
Go for a broker who has good history of making profits for his clients. Choose a broker who provides clients with good trading software, offers fixed spread and operates quickly. Forex trading is usually done through the aid of a broker or market-maker. A good broker should be aware of the latest alterations in currency and place trades based on these changes. You should ideally go for a brokerage firm that is reputed and has been around for quite a few years. eToro, a Cyprus-based financial trading firm, has collaboration with some of the best Forex brokers. It puts clients in direct contact with brokers trading in foreign exchange. If you have problems in finding a reputed broker, you may sign up with eToro and be assured of good services. Compare brokers and pick the best ones based on reviews, recommendations and comparison data.
Open a Demo Account

Set up a demo account first. Many traders make the common mistake of opening an actual trading account before they start making consistent profits. Jumping too early into the Forex market, without a proper knowledge of the basics of trading, can make you quickly lose a great deal of money. eToro offers clients with demo accounts that lets clients test a trading strategy or a new platform without the risk of losing their own money. Below are several highly acclaimed forex brokers that offer demo accounts:
Test the Trading Platform
The trading platform is a friendly system that helps execute orders fast and easily. There are two types of trading platforms – Java based and Client based. A Java-based platform is a web-based system. Client-based system is one that allows clients to install the platform on the system and use any version that they prefer. When using a broker's platform, you should open a demo account and check whether the system has a smooth operation. The mode of trading is the same as conducting business with real money. Once you are sure about the operations, you can put actual capital and use a real account for transactions.
How to Choose a Broker?
There are many brokers in the Forex market, as in any other business. While choosing a broker, you should look for the following:
A Clean Reputation
Your broker should have a spotless reputation. Fairness is highly necessary in this type of trading and you should always settle for a broker who has a good name. It would be better if the person is affiliated to some large banking organization. They should be registered with the Futures Commission Merchant (FCM) and monitored by the Commodity Futures Trading Commission (CFTC). You can check online reviews of various brokers and hire one who has got the most favorable reviews. Many online review sites have rated eToro as the best broking firm in the Forex industry. Most independent users swear by the services offered by this firm.
Sound Trading Rules
Go through the trading rules of a broker thoroughly before you actually sign on the dotted line. Read all about his trading rules, especially the parts about the leverages, the carry forward charges and the terms and conditions.
Types of Accounts Offered
Many brokers offer a minimum two types of accounts. The smallest one is referred to as a mini account and needs traders to enter a minimum trade amount. It extends high leverage which is necessary to make a profit with a very small initial capital. The other is the standard account which needs you to post around $2,000 as minimum initial capital. It allows people to trade using a wide variety of leverages. There are also premium accounts which often need posting high amounts of capital. It often extends extra tools and services to traders and lets them use various amounts of leverage. eToro allows you to open an account with only a minimum amount of $50. You may not make much money but it will at least allow you to carry out transactions and know how trading is done.
Trading Platforms Offered
Check whether the broker offers you diverse trading platforms, similar to other Forex trading brokers. Trading platforms are software apps that feature technical analysis tools and display real-time news, charts and data. Good trading software apps allow you to get access to live rates and trading quotes. eToro offers easy-to-use platforms that are simple to understand and operate for first-timers in Foreign exchange trading. The eToro forum is a very useful tool that lets an investor make a big difference to the way they conduct their transactions.
Lowest Spreads
Spreads, measured in 'pips', refer to the basic difference between the buying and selling price of a currency at a particular time period. It is also the amount of money made by the brokers, who do not charge any commission as such. The spreads add to your total trading costs. Due to this, you should always settle for a broker having the lowest spread.
Wide Variety of Leverage Options
If you do not have much capital, hire a broker who offers high leverage. If you can arrange for a high capital, you can settle for a broker who offers the widest range of leverage options. Having many options allow you to change the amount of risk that you are prepared to take.
Avoiding Mistakes in Forex Trading
Beginners in Forex Trading often end up making some common mistakes. If successful trading is your intention, you should always avoid
Over Trading
Never use too much margin or conduct too many trades at once. A poorly conducted trade can ultimately result in loss. Take time to build your strategy and execute trade with patience.
Using High Leverage
Do not use too much leverage. Simply put, it indicates making a big trade with a small account balance. Even if the market moves a little beyond your expectations, you may end up suffering huge losses. It always makes sense to use small leverages in the beginning.
Trading After a Big Event
People often aggressively begin to trade after a headline hits the market and predicts market outcomes. While big events indeed cause changes in the market, it is better to wait for volatilities to subside and a more definitive trend to emerge. Trading right after news announcements can make you suffer big losses in some cases.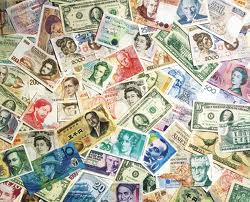 Hiring Brokers With High Spreads
Always sign up with brokers who offer low spreads. Going for reputed brokers with high spreads will push up your trading expenses. eToro is a reputed brokerage firm that offers investors with competitively low spreads. Naturally, many first-timers in Forex market go for eToro.
"Forex Trading" is considered to be one of the biggest money-making businesses, provided you play by the rules really well. It is necessary to avoid the common mistakes and develop a clearer understanding of the trade before you actually start trading in foreign exchange. Forex Trading is an art that is learnt with time and concentration. If you are willing to invest both, there is every reason for you to be successful.
To choose the best broker for your forex trading go-to broker comparisons