Bonuses
Forex Bonuses and Promotions
With Forex trading becoming a trillion-dollar industry, many Forex brokers are offering their clients with various types of promotions and bonuses. As a new trader, it is important for you to understand the nature of Forex promotions before choosing one. The right promotion allows you to maximize your profits, while the wrong ones can have a negative effect on your trade.
Why Forex Broker Offer Promotions?
Any business offers promotions with the aim of attracting new customers and retaining the old ones. Forex brokers offer bonuses with the simple aim of attracting more and more investors into foreign currency trading. These bonuses provide beginners with the opportunity to trade with an initial leverage. In Forex industry, the term "Leverage" indicates that you can trade with more money than you actually have.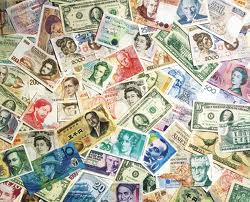 Types of Forex Bonus Promotions
There are two types of Forex Bonus promotions:
First Deposit Bonus
It indicates the bonus that you can avail on the first deposit that you make after opening a new account with a broker. In some cases, the bonus can be up to 200%.
No-Deposit Bonus
You do not need to make any deposit to avail this bonus. The bonus appears automatically in your account once you open it. You have to claim the bonus through e-mail or online support available at the broker's website (trading platform).
There are many advantages of a "no- deposit Forex bonus":
These provide free initial investment.
These also save the investor from losing a lot of money due to wrong trading.
Investors can also use this bonus to get themselves accustomed to the actual Forex trading process.
If a new user is not satisfied with trading, he/she can always quit without losing any money.
However, "Non-Deposit Bonus" often comes with some type of limitations attached to them. A limitation can include a restriction on the maximum amount that you can withdraw while using the bonuses. Therefore, you must thoroughly go through the terms and conditions before availing a bonus of this type. Contact your broker for assistance if you are not able to understand any point.
What is Loyalty Bonus?
Forex brokers, much like entrepreneurs, want their customers to come back. Hence, they offer "Loyalty Bonuses" to their investors. In this type of offers, investors can receive free monthly cash bonus. In some cases, they can contact the online support and request a bonus.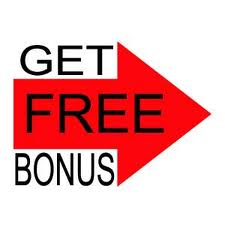 Many Forex brokers offer a sign-up bonus worth $25 which is quite a good amount for you to start Forex trading. Some brokers also offer a Referral bonus which is awarded to investors who refer the service to their friends and relatives.
Getting Exclusive Forex Promotions
New Forex traders often fall into scams operated by fraudulent broker services. Brokers regulated by reputed institutions offer high reliability to investors. It is important that you work with brokers working under regulation to get reliable services and attractive promotional offers. Here is a list of some reputed Forex brokers who offer attractive bonuses and promotions to their clients.
eToro
The brokering services of eToro are regulated by the Markets in Financial Instruments Directive (MiFID). It has the authority to operate in 40 European nations. In Asia Pacific region, brokering services of eToro are monitored by ASIC – the regulating body which controls financial services in Australia. In the USA, the brokerage services are provided by eToroUSAFX Solutions. The National Futures Association and Commodity Futures Trading Commission (CFTC) regulate FX Solutions. eToro are among the most reliable and secure trading platforms and come highly recommended by traders.
AVAFX
In Ireland, Ava Capital Markets Ltd is incorporated as a licensed investment company that complies with MiFiD. It is regulated by Irish Financial regulator.

Easy Forex
Easy Forex is one of the oldest and most reliable forex brokerage firms and it's regulated by: NFA, CFTC, ASIC, EU CySEC.
Youtradefx
The company has headquarters in St. Port Louis Mauritius. It is under the process of getting regulation from FSA.
Plus500
Plus500 is regulated by the Financial Services Authority Register (FSA). It is located in London.

Tips To Get Good Forex Bonuses
You need to keep the following things in mind while aiming to get good Forex promotions:
Enlist a Good Forex Trader
The first step to ensure getting a good bonus is to hire a good Forex trader. Getting a good Forex broker is a daunting task and you must choose your broker carefully. There are various online forums and groups which you can use to get the best Forex broker in your area. A good Forex broker will always offer you a wide range of promotional offers.
Read the Terms and Conditions
As aforesaid, you need to properly go through the terms and conditions to receive bonuses. Make sure that you understand all the terms and conditions really well before hiring a broker.
Here are some terms and conditions which you can come across while considering a bonus.
Until redeemed, you cannot withdraw the bonus and it will remain in your account balance.
No "Abusing Bonus" offers are made. Promotions are given per account, per person or in any other environment where several computers are shared.
"Wagering" a term popular in online gambling business is also a part of Forex bonus terms and conditions (T&C). It is also one point where many disagreements may arise. Every broker has different requirements. Naturally, you should carefully go through the terms and conditions of every broker you choose.
Upgrade to Silver or Gold Trading Account
If you want to receive bonuses on a regular basis, you should consider upgrading to a Silver or Gold trading account. These are VIP trading accounts and given first preference while bonuses are being offered. If you sign up for any of these accounts you stand a higher chance of receiving bonuses and perks.
Participation in Forex Events
Free Forex bonuses are also offered when traders participate in Forex events. More importantly, by participating in these events investors can know more about the various types of promotions they can avail.
Forex bonus promotions provide Forex brokers as well traders and investors with a win-win situation. These help brokers attract new customers and allow traders to start trading without actually spending much money. These help investors learn the tricks of the trade and know more about the broker platform.