BTC/USD – The Pair Sees an Uptrend Above $23,629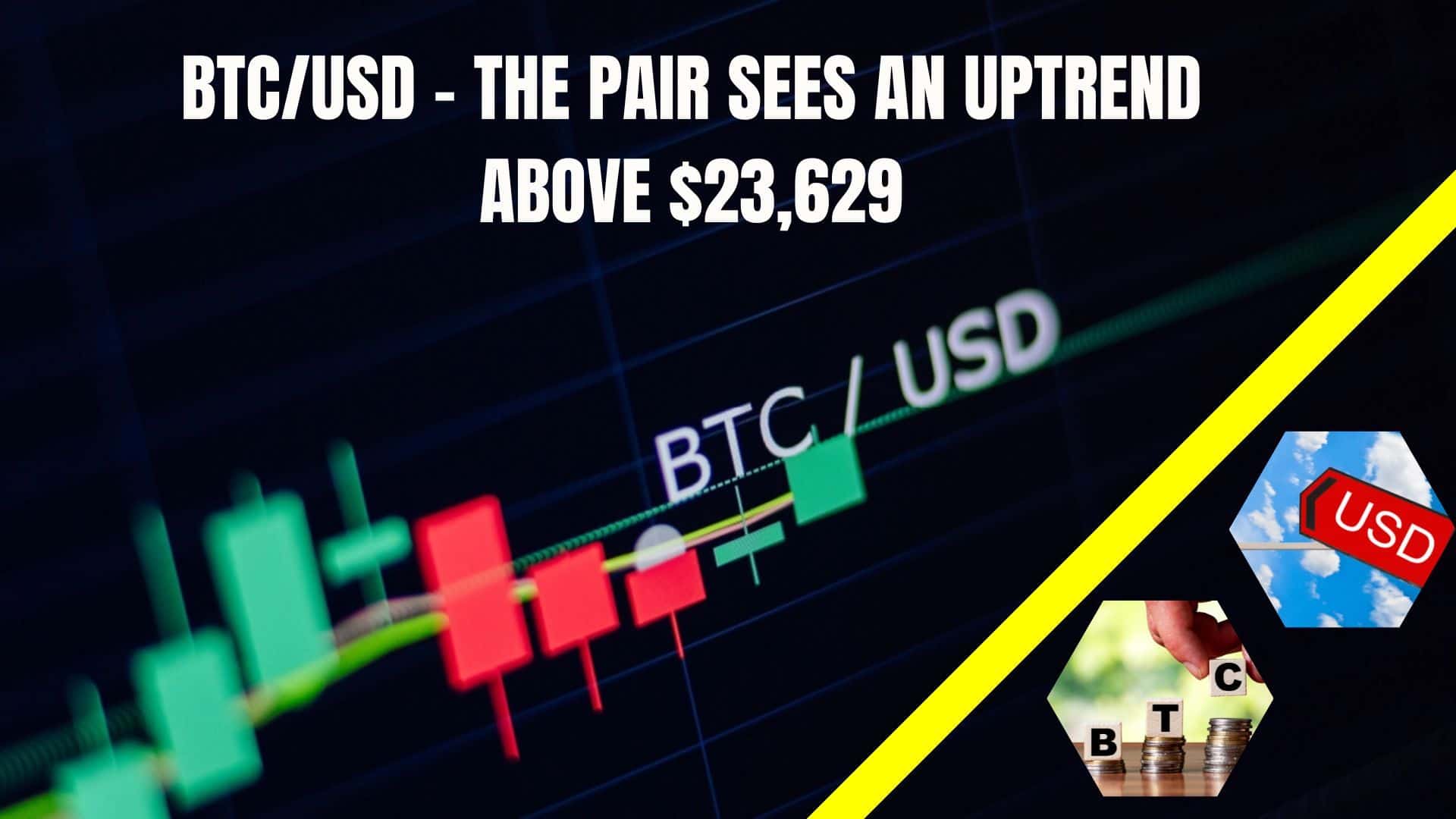 Risk per trade is 0.50% and trades must be taken prior to Tuesday – 5 PM JST
Bullish View
Wait for a bullish price action reversal H1 timeframe and place trades once price reaches $23,629 or $21,599.
Stop Loss: $100
Adjust stop loss to breakeven once the trade is at $100 profit by price.
Take profit by removing 50% of trade.
Let the trade run
Bearish view
Wait for a bearish price action reversal on H1 timeframe and place trades once price reaches $$24,466 or $21,599.
Stop Loss: $100
Adjust stop loss to breakeven once the trade is at $100 profit by price.
Take profit by removing 50% of trade.
Let the trade run.
As of now the pair is experiencing a strong uptrend and based on that we are seeing more opportunities on the bull side. That is why we suggest keeping half of your positions open for a longer duration. The bullish moves are very strong as the price has gone up by 40% since January. Today, there are no important news releases affecting the US Dollar which is good news. With the BTC price reaching its six month high yesterday, the spirits are high for the trend to continue and we are optimistic that the price may rise to 25k sooner.
Forex Forecast
EUR/USD: While traders await for the Federal reserve's interest rate decision, USD regains its footing.
EUR/GBP: Responsive buying action is seen as German GDP becomes the focus point.
XAU/USD: XAU/USD maintains its downward trend prior to the important US statistics and the Fed's monetary policy announcement.
AUD/USD: Ahead of the US Fed rate decision, the AUD/USD is testing major resistance.
BTC/USD: BTC/USD is dubious after the weekly CCI crosses into the overbought zone.
GBP/CAD: BoE interest rate policy on FEB will affect the pair.
USD/CHF: USD/CHF drifting downwards.
USD/CAD: The pair may continue to go down.
USD/JPY: No strong movements but a lot of sideways action in the short term.
GBP/USD: The pair will react to interest rate updates from FED and BoE on FEB.