EUR/USD – The Sell Off Sustains With Strong Bearish Trend After Fed Minutes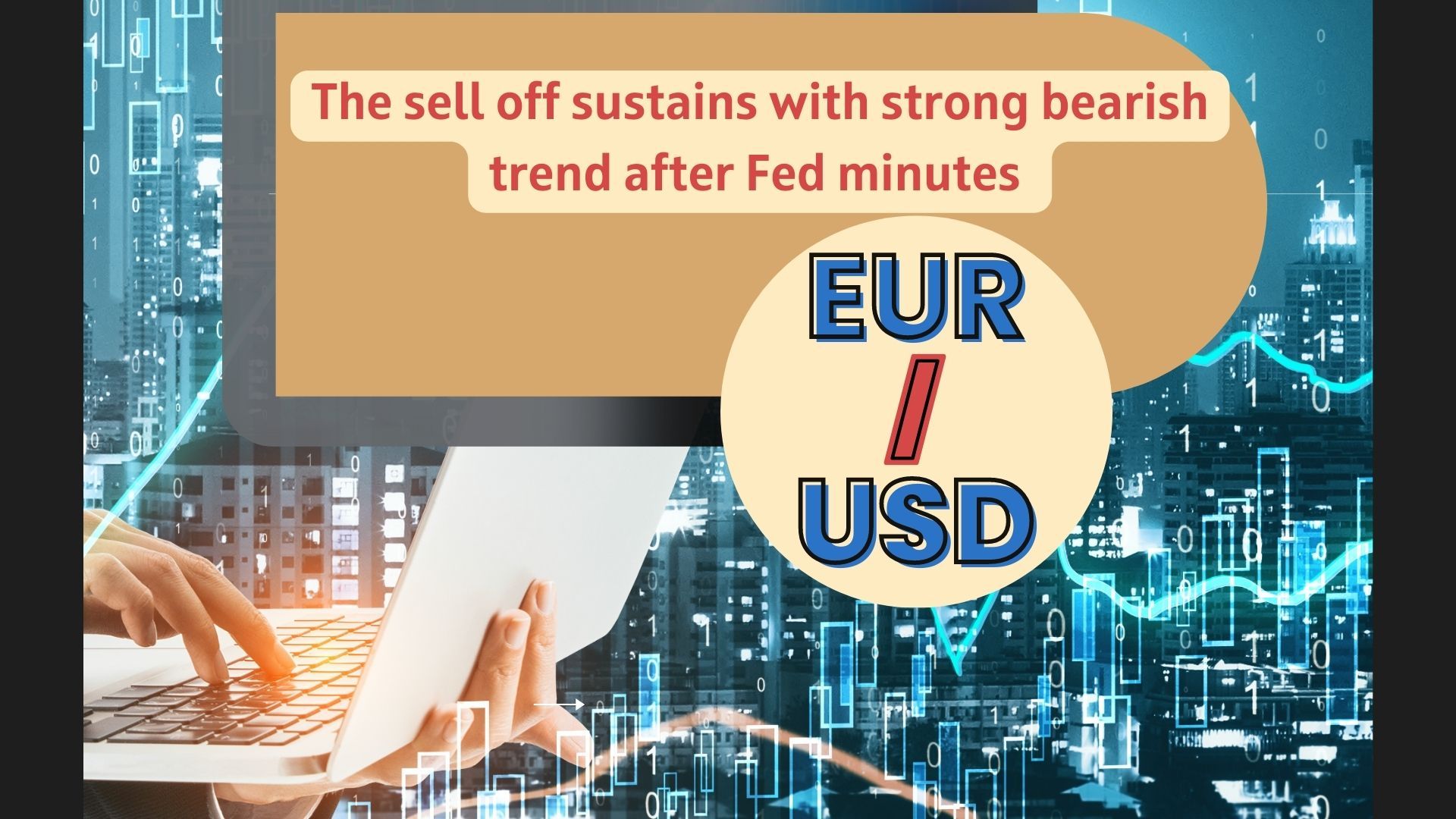 Bearish View
Take Profit: 1.0500
Stop Loss : 1.0656
Timeline: 1-2 days
Bullish View
Buy stop: 1.0627
Take Profit: 1.0690
Stop Loss : 1.0500
The sell off became stronger after Fed minutes confirming the upcoming rate hike. The EUR/USD pair price dropped to its lowest point for the month. The Federal Reserve' policy to move forward with rate hikes despite the robust economic data clarifies that they are likely to keep up with rate hikes until they attain the et inflation target. They believe the inflation rate is declining but would take time to reach the desired level which is 2%.
There are more key data releases for the pair including Eurozone inflation data. ECB is likely to follow the footsteps of the US in the case of rate hikes. Another data that will have an impact on the pair price is the US GDP numbers. But since economists are only expecting an expansion the GDP data may not have any significant effect on the pair price as such.
On the charts, the bearish trend was going strong since the past few days which was boosted further after the Fed minutes. With the pair moving below the key support at 1.0615 the bearish trend is quite evident. The chart showed that the pair has also moved below the 50-period MA and Ichimoku cloud. The outlook is pretty bearish as of now and can expect more opportunities to short the pair.