EUR/USD – The Overall Outlook is Still Very Bullish for the Pair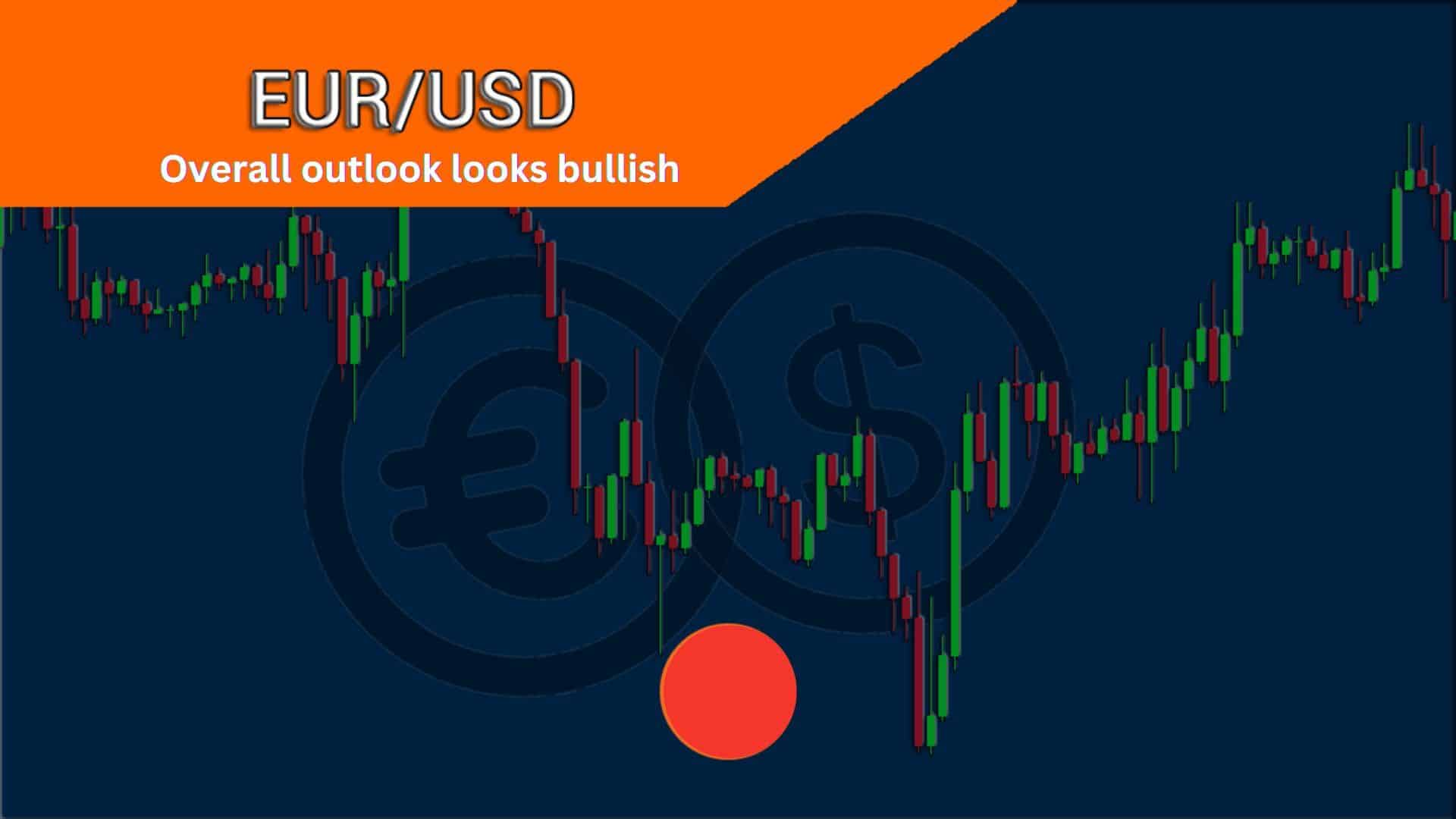 Bullish View
Take Profit: 1.1100
Stop Loss: 1.0800
Timeline: 1-2 days
Bearish View
Sell Stop: 1.0900
Take Profit: 1.0800
Stop Loss: 1.1100
At first glance, the EUR/USD pair appears to be very bullish from the last few weeks. To talk about the fundamental aspects affecting the pair, then the European economy doing well and falling inflation rates have added to the uptrend of the pair. And the Federal reserve is also going a bit slower with the rate hikes. In the price charts, the pair displayed a strong bullish breakout and the RSI is also moving towards overbought level. Still if the pair drops below 1.0820 support level that would hint at the presence of more sellers in the market. But the overall outlook for the pair is still very bullish.
Forex Forecast
EUR/JPY: Can expect a strong rally but intraday bias is neutral for the pair.
EUR/GBP: The pair will see more action with ECB and BoE decisions.
AUD/USD: The pair reached a fresh all time high in the past 8 months.
EUR/USD: As the ECB struggles to preserve Fed-inspired gains, EUR/USD may push higher.
USD/CAD: USD/CAD holds lower grounds and is expected to continue the fall.
BTC/USD: The pair may drop further or go up with a bullish reversal.
ETH/USD: The downtrend will continue with bearish depression.
USD/JPY: Strong bearish outlook.
BTC/USD: Volatility is going to escalate for Bitcoin.
GBP/USD: BoE hawkish stance will prove bullish for GBP.