GBP/USD – Brexit Deal Enthusiasm Declines Resulting in a Bearish Outlook for the Pair.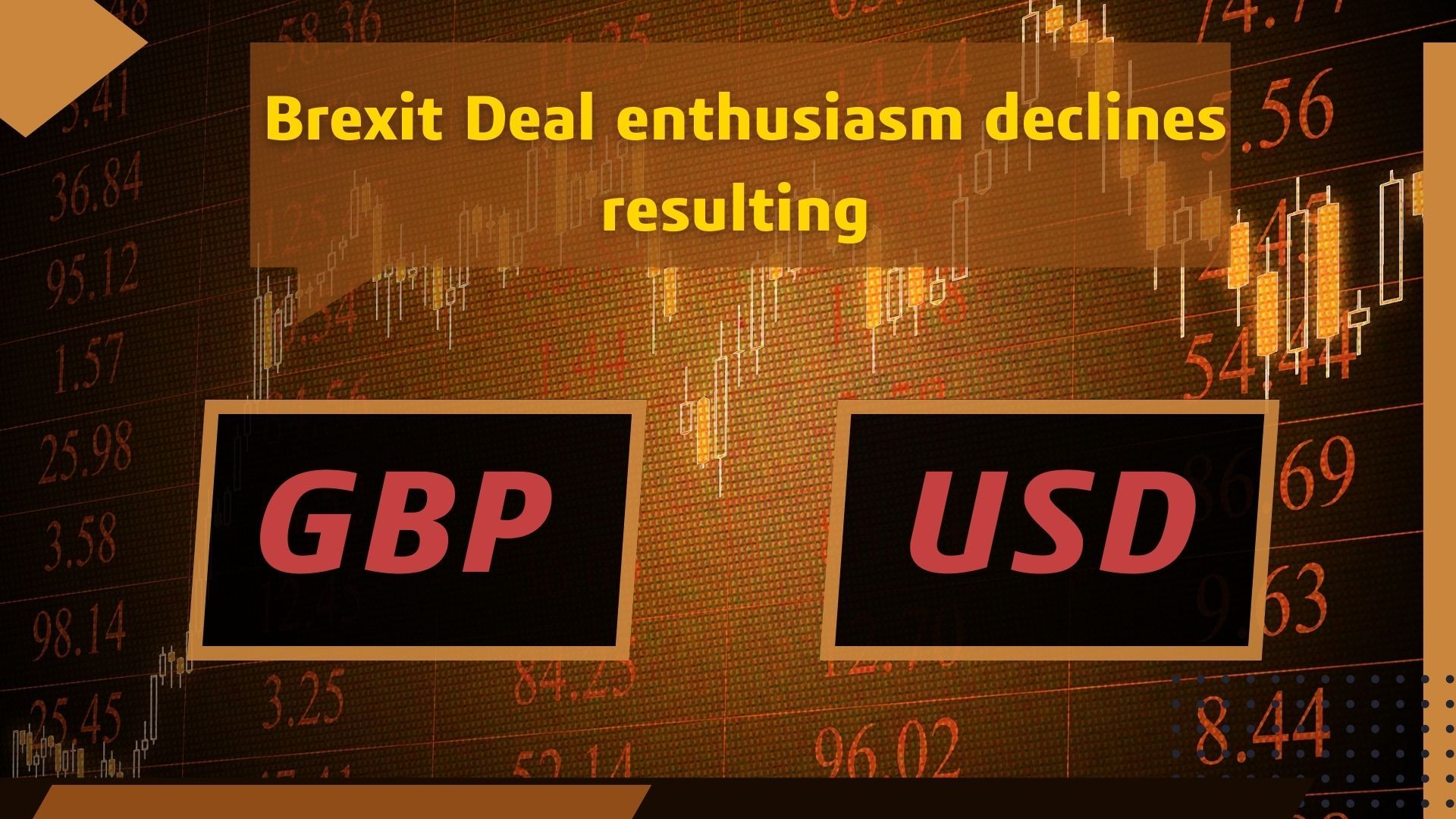 Short Position
Take Profit: 1.1985
Stop Loss: 1.2145
Timeline: 1 day
Long Position
Buy Stop: 1.2090
Take Profit: 1.2150
Stop Loss: 1.2000
Once the initial excitement surrounding the Brexit deal subsided, we observed a slight decline in the cable pair price. The pair's price fell, reaching 1.2065 as a result of the USD regaining strength. A bearish channel made in black can be seen on 4H charts. Following the decline, the pair is drawing nearer to the 25-period and 50-period Moving Averages. The charts are only giving bearish signs as the Relative Strength Index has drifted to the lower side.
As a double top pattern developed on the 2H charts, the scenario is better explained. This is a bearish signal yet again, as there was a movement above the Ichimoku cloud and 25-period & 50-period Exponential Moving Averages Also, there was a shooting star pattern since the MACD's histogram is on the verge of turning red and the two lines are most likely to crossover.
The forthcoming release of the manufacturing PMI of the US and UK economies will be the next area of focus for the GBP/USD pair. This will provide a detailed overview of both economies, but analysts anticipate that the data will reveal that the manufacturing sector is shrinking. However, the BoE and Fed's policies won't be much altered by this. Thus, the pair's overall outlook remains bearish.