Guide for Choosing Best Regulated Forex Brokers – 2023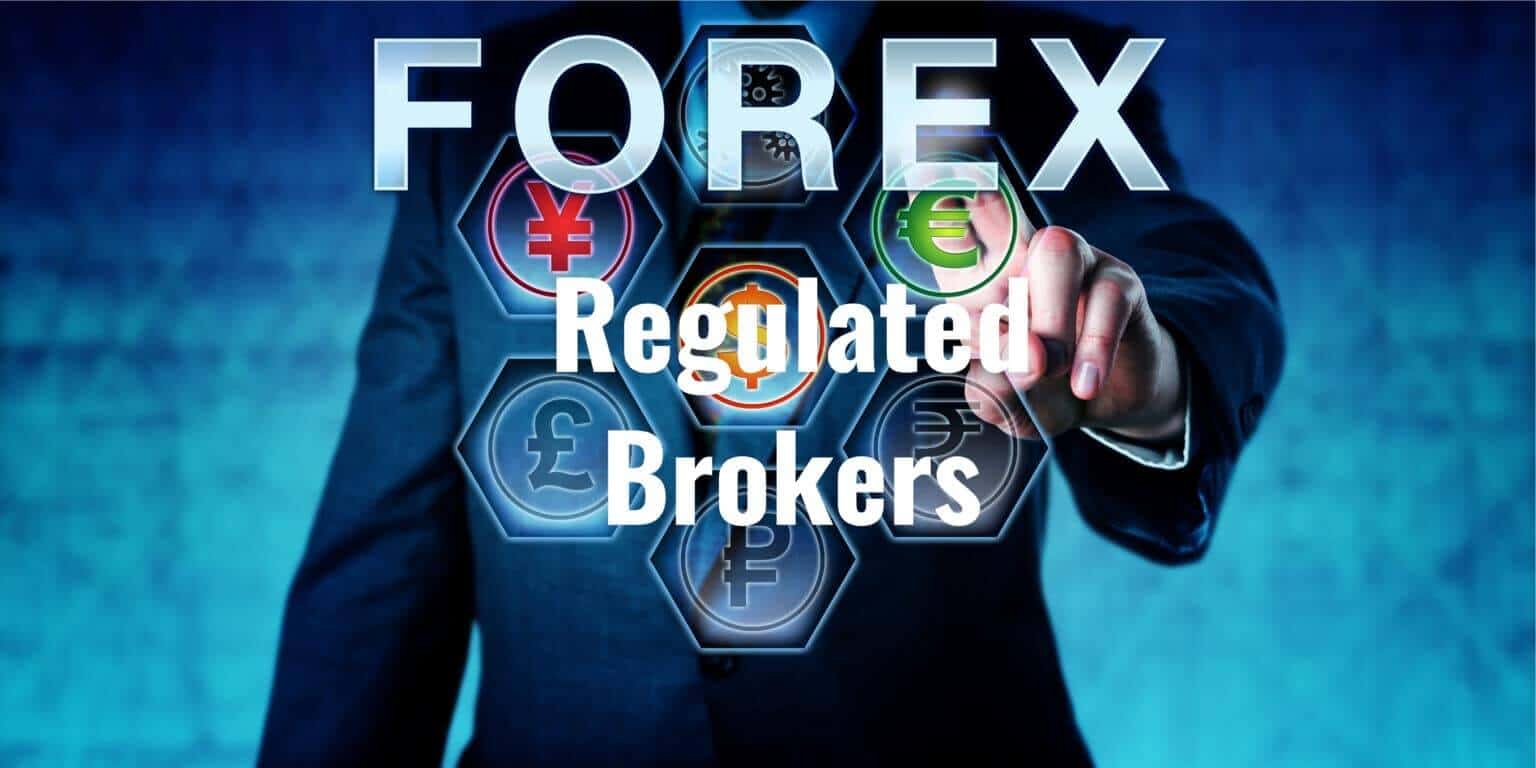 The forex market is constantly growing and expanding at a rapid rate. The highly liquid and volatile currency market gives countless opportunities for trading and making profits from favourable exchange rate fluctuations. But in order to catch these opportunities a trader will have to open a live trading account with an authorised forex broker. There are 2 types of forex brokers you can choose from: regulated forex brokers and offshore forex brokers. Since a vast majority of traders prefer to trade with regulated forex brokers, this article can be your guide to choosing the best-regulated forex brokers in the year 2023.
Why Do Traders Prefer Regulated Forex Brokers?
Regulation and licences are not really mandatory for providing services as a forex broker. But both beginners and experienced traders tend to prefer regulated forex brokers over off-shore brokers for various reasons. A regulated forex broker is constantly monitored and controlled by the regulatory agency. They must be meeting the criteria set by the regulator for obtaining this licence in the first place. They must be complying with the standards set by the regulatory authority in all situations.
The regulatory authority has the right to take action if a regulated forex broker is found to be operating without complying with the set guidelines. Traders who have an account with a regulated broker will be getting added security and assurance for their funds deposited with the broker. So because of these reasons most of the traders choose to register with a regulated forex broker to stay on the safer side.
Tips to Choose the Best-regulated Forex Broker
Even though regulations function as a criteria for choosing a broker, we cannot make a final decision on the basis of their regulatory status alone. We need to look at many other aspects in order to choose the most ideal broker for trading forex. So, here are some tips that will help you to choose the best regulated forex broker.
Trading Conditions

Any trading plan or strategy needs to be backed and supported by solid trading conditions. The trading conditions offered by your broker will have a huge impact on your overall trading. There should be enough liquidity to minimise the chances of slippage and re-quotes. Tight spreads and fast execution of orders are also important for ensuring the success of your trading plan. So, always check the trading conditions offered by your broker in order to make a wise choice.

Trading Cost

The cost of trading in terms of commission spreads and other charges needs to be checked beforehand while choosing a broker. This cost will ultimately decide your actual gains or profits from a trade. Hence, you must be opting for a cost-effective broker with narrow spreads and low commissions.

Leverage

Leverage is a powerful tool for trading and those who are planning to avail leverage must check the max leverage provided by the broker. Choosing a broker who provides negative balance protection will give you a safety net while using leverage for trades.

Trading Platforms

The majority of brokers will be offering popular trading platforms such as MT4 & MT5. You will have to check the functionality and features of the trading platforms supported by the broker before choosing them for live trading.

Trading Styles Allowed

Also make sure the chosen broker would be compatible with your trading style to get the best possible results. Test your strategy on their demo accounts in case it involves scalping, hedging or algo trading.

Customer Support

Always check if the broker has a responsive customer support team to answer your queries in no time. This is something we cannot compromise with while trading.

Deposit and Withdrawal Methods

Make sure they offer a bunch of different deposit & withdrawal methods to choose from. They should be fast and convenient as well.
So, these are some tips you can follow for finding the best-regulated forex broker. Even though there are many regulatory bodies, brokers regulated with top tier authorities like FCA, CySEC, FSCA etc would be a better choice for a seamless trading experience.